!--Google?Tag?Manager--?>



Please contact ROKKO at
Attention: Overseas Sales Dept.

TEL: 81-798-65-4508
FAX: 81-798-67-5038








Job Opportunities
Please click below





























































































ROKKO ELECTRONICS Co., Ltd.

Zipp: 663-8105
8-5, Nakajima-cho, Nishinomiya-city, Hyogo, Japan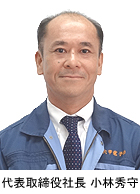 First of all, I would like to express my gratitude to all those who have been supporting us over the past years. Our roots began in 1921 when the founder, Katsujiro Kobayashi started research on flat polishing technologies at a Japanese naval arsenal. Later, Kobayashi established a company that manufactures special optical measurement units, "Rex Optical Research Center". In the year of 1963, known as the year of the birth of the Japanese semiconductor industry, the company was renamed to "Rex Optical Measurement Unit Manufacturing Company" and started polishing and processing services in the semiconductor industry. In 1983 when the office was moved to Fukuoka, a new company "Rokko Denshi" was established to take over the semiconductor operations from "Rex".

Because of the recent movement that semiconductor technologies are widely spread in our daily lives and become a driving force that accelerates development of the information technology, Rokko decided to focus on silicon wafer processing operations which includes prime wafer mirroring, double side polishing and backside grinding services. Additionally, wafer reclaiming operations are launched in 1994. Rokko expanded the business by adopting the state of the art equipment such as large scale polishers, grinders, lappers and the variety of measurement tools in order to supply the combined services of grinding, polishing and etching required for the silicon material process. After all these years, Rokko's effort is still set on the company's policy of "Making better products faster, cheaper, and safer" and the company will continue to improve its quality of services and technologies through creativity and innovativeness to become a better company that is trusted, expected by the society. Every Rokko's employees will continue to strive to achieve this goal.






- To provide a thoughtful service that exceeds customer's expectations.
- To grow and improve through customer satisfaction and open up a new market to find new customers.
- Through the above success, to seek greater happiness for all employees and their families.


Name
Rokko electronics Co., Ltd.
Location
Zipp:663-8105 8-5, Nakajima-cho, Nishinomiya-city, Hyogo, Japan
TEL
FAX
81-798-65-4508
81-798-67-5038
Establishment
September, 1983
Capital
USD375,000
Board
President Hidemori Kobayashi
Related Company

Rex Optical Meter works Ltd.
Business
Silicon wafer processing
Reclaiming
Polishing
Grinding
MEMS compatible super thinning polishing special processing Etching


March, 1921
The founder, Katsujiro Kobayashi started research on flat polishing technologies with German engineers at a Japanese naval arsenal. Later, he moved to the company "Japanese Optical Industries" (Former Nikon) and worked in the polishing field.
July, 1932

Established "Kobayashi Optical" in Tokyo.

Started sales activities for optical measuring units and special processing services.

March, 1947
After WWII, the company was moved to Nishimiyashi, Hyogoken and renamed to "Rex Optical Research Center" as a special optical measurement unit manufacturer.
April. 1960
Started semiconductor polishing services.
June. 1963

| | | |
| --- | --- | --- |
| Reorganized and renamed "Rex Optical Measurement Unit Manufacturing Company". Focused on wafer polishing business. | | |

September. 1983
Rokko Denshi was established to take over the semiconductor operations. Rex was relocated in the site of Mitsubishi Electric (Fukuoka).
July. 1994
Fab B was built to develop reclaim wafer operations. Large scale polishers and RCA cleaning equipment were installed.
May. 2001
Obtained ISO 14001 certification
February. 2005
MEMS compatible thin wafer polisher was installed.
March. 2005
Obtained ISO 9001-2000 certification
November, 2012
Awarded as the outstanding performance company,by Nishinomiya-city
January, 2017
Mr. Hidemori Kobayashi appointed as President
January, 2017
New factory started operation for new material wafers: SiC, Sapphire, LT, etc.
February. 2018
Obtained ISO 9001-2015 and 14001-2015 certification